Nissan Skyline RB20 RB25 RB26 - R35 Ignition Coil Kit V2.
You've seen it, you've heard of it, introduction isn't really needed. This is the ultimate 'go-to' plug and play coil upgrade kit on the market. Don't be fooled with other cheaper kits on the market that does not fit under the valley cover, does not seal the spark plug bore, utilizes the incorrect stalk or, worse, counterfeit coils.
✔ Select your model from the drop down list.
✔ Known supported ECUs: Almost all modern aftermarket ECUs that allows you to configure ignition dwell time.
✔ Unlike other manufacturers, We supply you with Genuine R35 GTR Hitachi Ignition Coils (not counterfeits or other variation of Nissan coils to ensure peformance and your value for money) - Refer to the bottom of this page for corresponding part numbers.
✔ True Bolt On - 100% Plug and Play. No wiring work required, simply install the supplied harness and mounting kit in.
✔ High temperature and chemical resistant Teflon F.E.P wiring as standard.
✔ Heavy gauge 1.5mm² wire for power and signals as standard.
✔ P.E.T wiring loom braided sleeve as standard.
✔ Dual wall heat shrinking.
✔ Professionally crimped terminals.
✔ Custom triple sealing water/dirt/dust resistant stalk sealing the spark plug bore.
✔ Top down assembly, CNC machined BILLET aluminium 6061 mounting plate design with all fasteners included (Note: RB25 NEO has different mounting fasteners, please verify mounting on your cylinder head before purchasing)
✔ Fits under the spark plug valley cover.
✔ Coil kit and its mounting system sits low in the valley allowing ample clearance for HKS VCAM system.
✔ Coil packs can be removed individually from the mounting plate when installed.
✔ Correct indexing of the coil placement.
✔ Anodised black for the subtle, simple yet elegant look.
✔ Installation is straight forward, however, installation manual is provided under the 'installation manual' tab
✔ Kit is proudly designed and made in Australia.
! Check up tune on your vehicle is highly recommended. Depending how old/weak your previous coils are, our testing shows an advancement of the ignition base timing by installing these powerful coils.
! Designed to be used with the recommended spark plugs by Nissan i.e. NGK BCPR series.
! Minor trimming of the valley cover plastic rear section is required on RB20 and RB25 (refer to 'figure 10' in instruction manual).
! To maximise its performance, the ignition dwell time table for the R35 GTR coil is provided under the 'installation manual' tab
! We do NOT sell individual components separately due to the custom components and fitment.
! We may combine two ignition coils into one box to save on international shipping (reduced volumetric weight)
Fitment on HKS VCAM;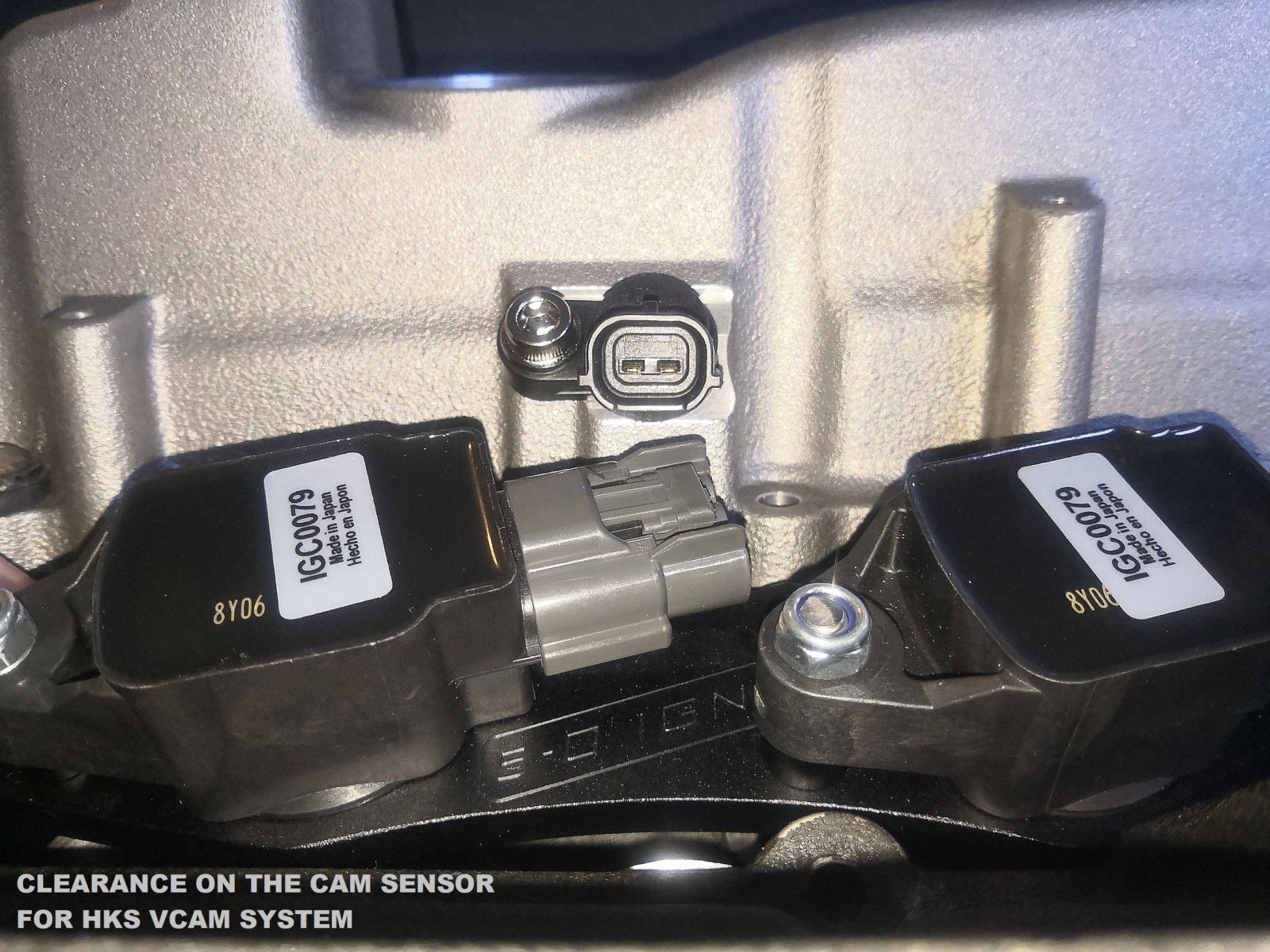 Shipping is available worldwide, trackable and insured.
Please note that we do not sell and recommend the use of counterfeit coil packs. Counterfeit products harm the automotive industry and are a hazard to your engine/safety. Be cautious when a seller uses words like "-style" or "-equivalent" to pass on cheap counterfeit products that will not perform.
We do not incorporate a wire loop in our harnesses for use with an inductive timing light as our experience proves it to be an unreliable source. To set ignition base timing, we recommend the use of coil on plug extension lead (such as DAT-Equipment TE010 or the like) to latch your inductive clamp onto for a much more reliable reading.
R35 GTR Coil Corresponding Part Numbers
Nissan: 22448-JF00B (Hanshin, Hitachi Automotive)
Hitachi: IGC0079, HEX EXA-2410N, U18N02-COIL
Verification From Hitachi:
http://www.hitachi-autoparts.co.jp/products/pdf/ignition_coil_190717.pdf
http://www.hitachi-automotive.co.jp/en/products/aftpro/parts_search/pnc.html?la=0
Our RB Coil Kit Range:
R32 RB20 & RB26 R8 Coil Kit: https://www.50ignite.com/nissan-skyline-r32-gtr-gtst
R33 GTST S1 RB25 S1 R8 Coil Kit: https://www.50ignite.com/nissan-skyline-r33-gtst-series-1
R33 GTST S2 RB25 S2 R8 Coil Kit: https://www.50ignite.com/nissan-skyline-r33-gtst-series-2
R34 GTT RB25 NEO R8 Coil Kit: https://www.50ignite.com/nissan-skyline-r34-gtt-neo-audi-r8-ignition-kit
R33 GTR RB26 R8 Coil Kit: https://www.50ignite.com/nissan-skyline-r33-gtr
R34 GTR RB26 R8 Coil Kit: https://www.50ignite.com/nissan-skyline-r33-gtr
RB Crank Trigger for ULTIMATE Ignition Accuracy: https://www.50ignite.com/nissan-rb-twin-cam-24-1-crank-trigger-kit
R32 R33 R34 RB30 RB20 RB25 RB26 Coil Kit | R35 Coil Kit | RB Coil Upgrade | RB Coil Kit | GTR GTST
(50IGNRBR35)
| | |
| --- | --- |
| SKU | 50IGNRBR35 |
| Brand | 5-0 Ignite |
| Shipping Weight | 3.0000kg |
| Shipping Width | 0.620m |
| Shipping Height | 0.100m |
| Shipping Length | 0.180m |
| Shipping Cubic | 0.011160000m3 |
| Unit Of Measure | ea |
Excellent service & product

The time came to update some of the 90s tech in my BNR32 with regards to the coil packs, so after a lot of researching and searching I settled on an R35 coil pack conversion kit and to buy from 50 Ignite. The guys at 50 Ignite have supplied an outstanding kit and the delivery was ridiculously quick! Bearing in mind that I ordered on a Sunday afternoon, the very well packed kit arrived the next Friday afternoon. And I'm in England. Deliveries from elsewhere in England don't get delivered to me that quick!! I would recommend 50 Ignite without hesitation. Great products, awesome service, excellent prices and a polite & professional service.




(5)
Others Also Bought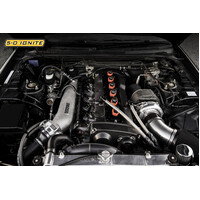 Nissan Skyline R33 GTST Series 2 - [R8] Ignition K
From AUD $367.59
or 4 payments of AUD $91.90 with

Info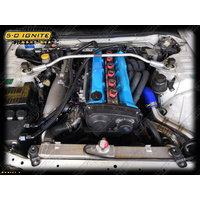 Nissan Skyline R34 GTT (NEO) - [R8] Ignition Kit
From AUD $418.87
or 4 payments of AUD $104.72 with

Info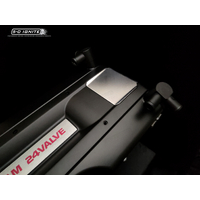 Nissan RB26 Billet Igniter Cover
AUD $169.00
or 4 payments of AUD $42.25 with

Info
More From This Category