Toyota JZ R35 Ignition Coil Kit V2.
OPTION A Fits the following JZ models;
1JZGTE
1JZGTE VVTi
2JZGE VVTi (NA, forward facing intake plenum highly recommended)
2JZGTE
2JZGTE VVTi
OPTION B Fits the following JZ model;
2JZGE (NA, Non-VVTI)
You've seen it, you've heard of it, introduction isn't really needed. This is the ultimate 'go-to' plug and play coil upgrade kit on the market. Don't be fooled with other cheaper kits on the market that does not fit under the valve cover cross over tube, does not seal the spark plug bore, utilizes the incorrect stalk or, worse, counterfeit coils.
! Special note: running the R35 coil at its maximum, or greater, dwell time on batch fire (wasted spark) configuration will shorten the coil's life significantly due to the doubling of its duty cycle. We provide wiring harness for sequential fire only and shall be configured (and wired) as sequential ignition on the ECU.
✔ Known supported ECUs: Almost all modern aftermarket ECUs.
✔ Unlike other manufacturers, We supply you with Genuine R35 GTR Hitachi Ignition Coils (not counterfeits or other variation of Nissan coils to ensure peformance and your value for money) - Refer to the bottom of this page for corresponding part numbers.
✔ Semi Plug and Play - Minor wiring work required to terminate the Deutsch 8 pin connector to your aftermarket ECU ignition signal ouputs, +12V and ground.
✔ High temperature and chemical resistant Teflon F.E.P wiring as standard.
✔ Heavy gauge 1.5mm² wire for power and signals as standard.
✔ P.E.T wiring loom braided sleeve as standard.
✔ Dual wall heat shrinking.
✔ Professionally crimped terminals.
✔ Custom dual sealing water/dirt/dust resistant stalk sealing the spark plug bore.
✔ Top down assembly, CNC machined Billet aluminium 6061 mounting plate design with all fasteners included.
✔ Fits under the spark plug valley cover and cross over tube.
✔ Coil packs can be removed individually from the mounting plate when installed.
✔ Correct indexing of the coil placement.
✔ Anodised black for the subtle, simple yet elegant look.
✔ Installation is straight forward, however, installation manual is provided under the 'installation manual' tab
✔ Kit is proudly designed and made in Australia.
! Check up tune on your vehicle is highly recommended.
! Designed to be used with the recommended spark plugs by Toyota i.e. NGK BKR series.
! Special note for 2JZ - rear intake side valve cover stud to be replaced with M6x1 socket head cap or regular hex head bolt (not supplied)
! Special note for 1JZ and 2JZ - it is highly recommended to replace the valve cover cross over tube during the install (purchasable elsewhere)
! To maximise its performance, the ignition dwell time table for the R35 GTR coil is provided under the 'installation manual' tab
! We do NOT sell individual components separately due to the custom components and fitment.
! We may combine two ignition coils into one box to save on international shipping (reduced volumetric weight)
Shipping is available worldwide, trackable and insured.
Please note that we do not sell and recommend the use of counterfeit coil packs. Counterfeit products harm the automotive industry and are a hazard to your engine/safety. Be cautious when a seller uses words like "-style" or "-equivalent" to pass on cheap counterfeit products that will not perform.
We do not incorporate a wire loop in our harnesses for use with an inductive timing light as our experience proves it to be an unreliable source. To set ignition base timing, we recommend the use of coil on plug extension lead (such as DAT-Equipment TE010 or the like) to latch your inductive clamp onto for a much more reliable reading.
R35 GTR Coil Corresponding Part Numbers
Nissan: 22448-JF00B (Hanshin, Hitachi Automotive)
Hitachi: IGC0079, HEX EXA-2410N, U18N02-COIL
Verification From Hitachi:
http://www.hitachi-autoparts.co.jp/products/pdf/ignition_coil_190717.pdf
http://www.hitachi-automotive.co.jp/en/products/aftpro/parts_search/pnc.html?la=0
Supra | Aristo | Cresida | 1JZ Coil Kit | 2JZ Coil Kit | JZ R35 Coil Kit | 1JZ Coil Upgrade | 2JZ Coil Upgrade | JZ R35 Coil Upgrade | 2JZ R35 Coil Upgrade | 1JZ Coil Upgrade
(50IGNJZR35_1)
| | |
| --- | --- |
| SKU | 50IGNJZR35_1 |
| Brand | 5-0 Ignite |
| Shipping Weight | 3.4000kg |
| Shipping Width | 0.620m |
| Shipping Height | 0.100m |
| Shipping Length | 0.180m |
| Shipping Cubic | 0.011160000m3 |
Be The First To Review This Product!
Help other 5-0 Ignite users shop smarter by writing reviews for products you have purchased.
Others Also Bought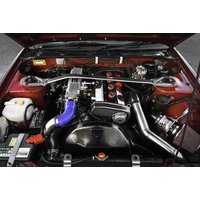 Nissan 180SX (CA18DET) - [R8] Ignition Kit
From AUD $358.00
or 4 payments of AUD $89.50 with

Info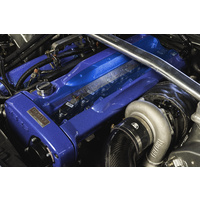 Nissan Skyline RB20 RB25 RB26 - [R35] Ignition Kit
From AUD $1,299.00
or 4 payments of AUD $324.75 with

Info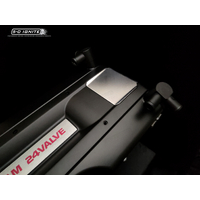 Nissan RB26 Billet Igniter Cover
AUD $169.00
or 4 payments of AUD $42.25 with

Info
More From This Category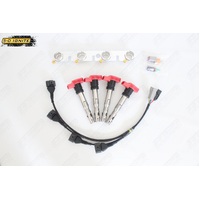 Toyota Beams 3SGE - [R8] Ignition Kit
From AUD $342.01
or 4 payments of AUD $85.50 with

Info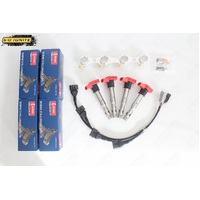 Toyota 1ZZ - [R8] Ignition Kit
From AUD $342.01
or 4 payments of AUD $85.50 with

Info